Richard Morris is a driver who dreams of participating in the 24 Hours of Le Mans. He is one of Racing Pride's ambassadors and he tells us about his journey through this interview.
When you were a kid, did you have an idol, a driver who made you want to orient yourself towards motorsport? Which series were you watching?
Racing was always on in my house growing up. My Dad used to mechanic for his friend (my Godfather) in Formula Ford; that was before I was born, but Dad never lost the passion for it. We had Sunday lunch watching the Formula One races on TV. So one of my early idols was Michael Schumacher.
I know he is a controversial figure in some ways, but it was impossible not to admire him and especially his consistency – how he seemed to make so few mistakes and was able not just to win but to dominate time after time. I also loved watching rallying and was inspired by the car control of drivers like Petter Solberg. But in terms of cars, the ones I fell in love with were the LMP and GT cars racing at Le Mans.
At what age did you start in motorsport? What is your career path so far?
For an elite driver I started relatively late by modern standards, at the age of 12. By chance a friend of mine from school did karting and invited me to his karting birthday party. I loved it (and set the fastest lap in the prize shootout!) so I kept going. By the age of 14 I started karting properly with my own kart competing in my local series, and I was racing at British Championship level after a couple of seasons.
I progressed up through karting until I was racing 250 Gearbox Superkarts – they are the fastest karts you can race anywhere in the world with 5 gears and top speeds of around 120mph (195kph). That's really fast with no proper bodywork and only a few centimetres from the ground! I had a lot of success in those karts and regularly finished in the top 3 of the British Championship.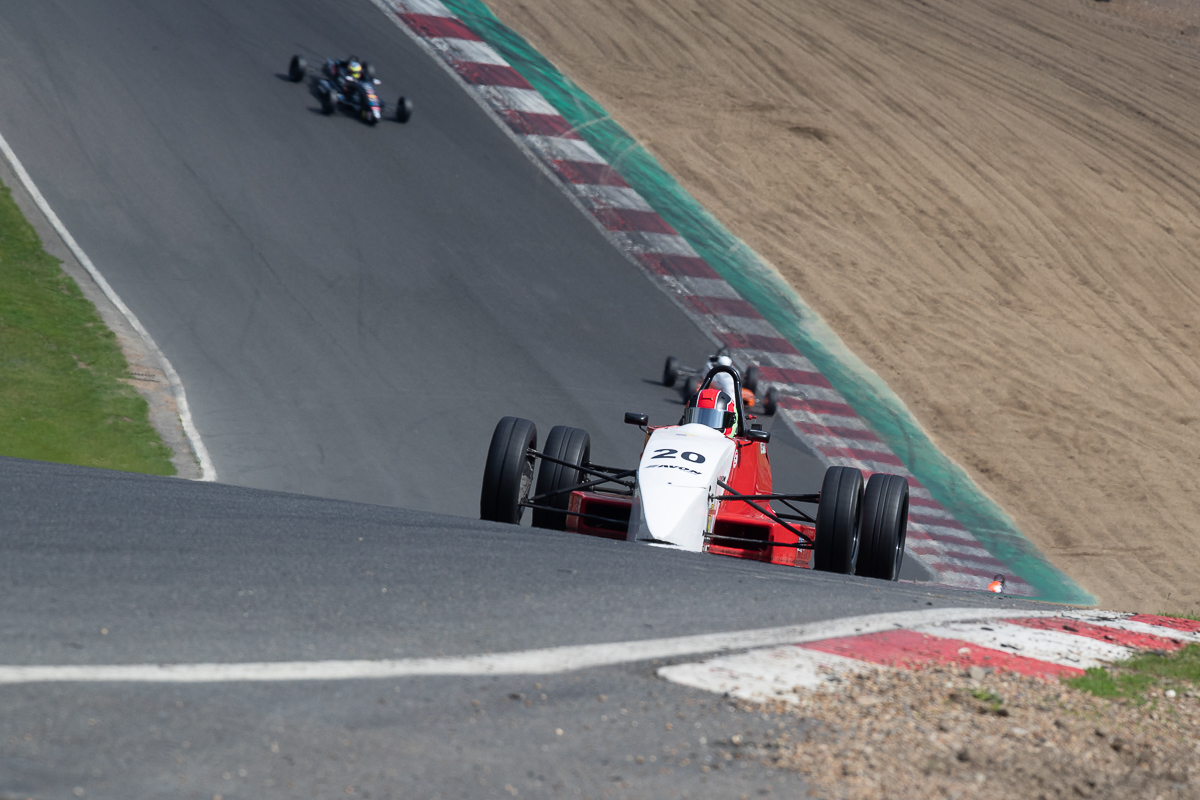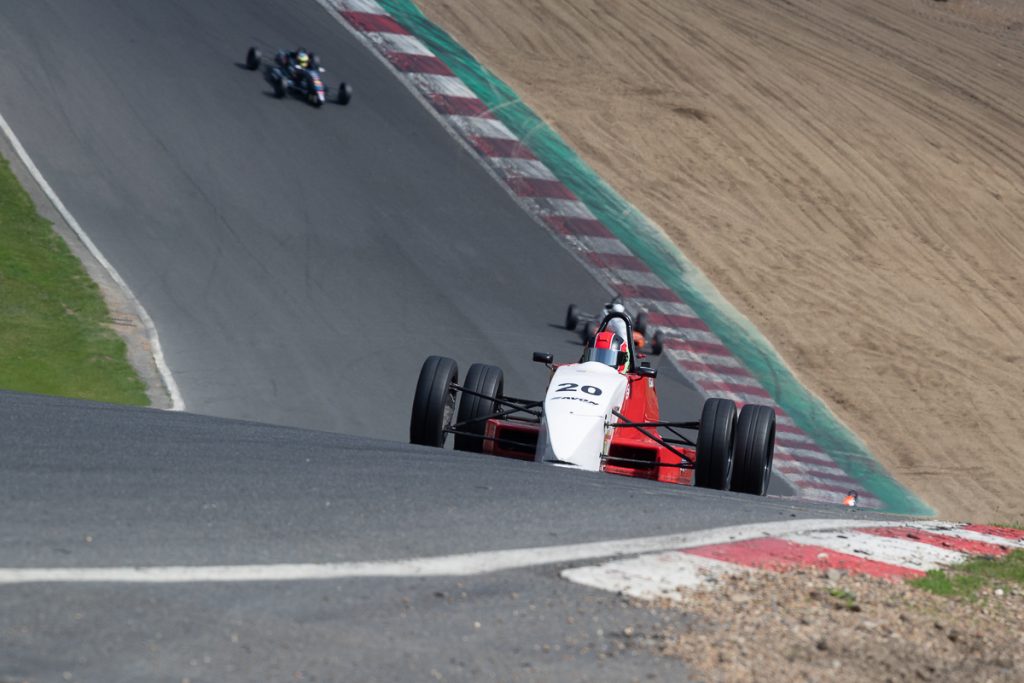 In 2017 I moved into car racing (although with a pretty low budget!) driving a 1992 Swift-Cooper Formula Ford single-seater car in the Castle Combe Championship. It went really well from the start! I qualified on pole for my first ever car race and set the fastest lap, and I won for the first time in only my third race – which was also the first time I had driven the car in the wet.
Overall I took 4 wins and 8 pole positions in my class from 9 races that year. In 2018 I stepped up to the British Formula Ford National Championship, still racing with Swift. I didn't have enough money to go to all of the rounds but I still managed to come 2nd in the Championship with 4 race wins, 10 podium finishes, 4 pole positions and 4 fastest laps.
That helped give me the opportunity to move into sports prototype cars. I had been speaking with Spire Sports Cars during 2018 and they were impressed with my results and gave me a test late in the year in their car at Donington Park. I was on the pace straight away, and I signed to drive for the team in 2019 in a series called the Sports 1000 Championship. It was quite a big adjustment from Formula Ford, but I finished the season as Vice Champion with 8 podium finishes, 2 pole positions, and 3 fastest laps. I'll be racing for Spire again in 2020 with a brand new car and we're hoping to fight for the Championship!
In the future I'm hoping to continue my career progression towards top-level sports prototype and GT racing, with the dream being to reach the World Endurance Championship and, ultimately, Le Mans.
When you entered the world of motorsport, did you discover an environment that was somewhat hostile towards homosexuality?
Mostly, I don't think people in motorsport are deliberately hostile towards homosexuality – some people involved in the sport and industry are, of course, but I want to believe that most people in motorsport are good, tolerant people. Having said that, it's still a really difficult environment to be openly homosexual in.
For decades, motorsport has had an image which is very much focused on heterosexual men. There are almost no role models of successful drivers who are or were openly gay while racing – people such as Hurley Haywood and Danny Watts have come out after retiring, but that was only very recently and they didn't feel able to while competing.
So you worry that you won't fit in or that people will see you differently or make assumptions about you, perhaps thinking that you won't be aggressive enough as a driver, or tough enough mentally. In such a competitive sport, you worry that teams will just pick other, heterosexual drivers instead. Equally, you worry whether it will limit your sponsorship opportunities that you don't fit with the traditional image of a racing driver, and getting sponsorship is essential to being successful in motorsport no matter how talented you are.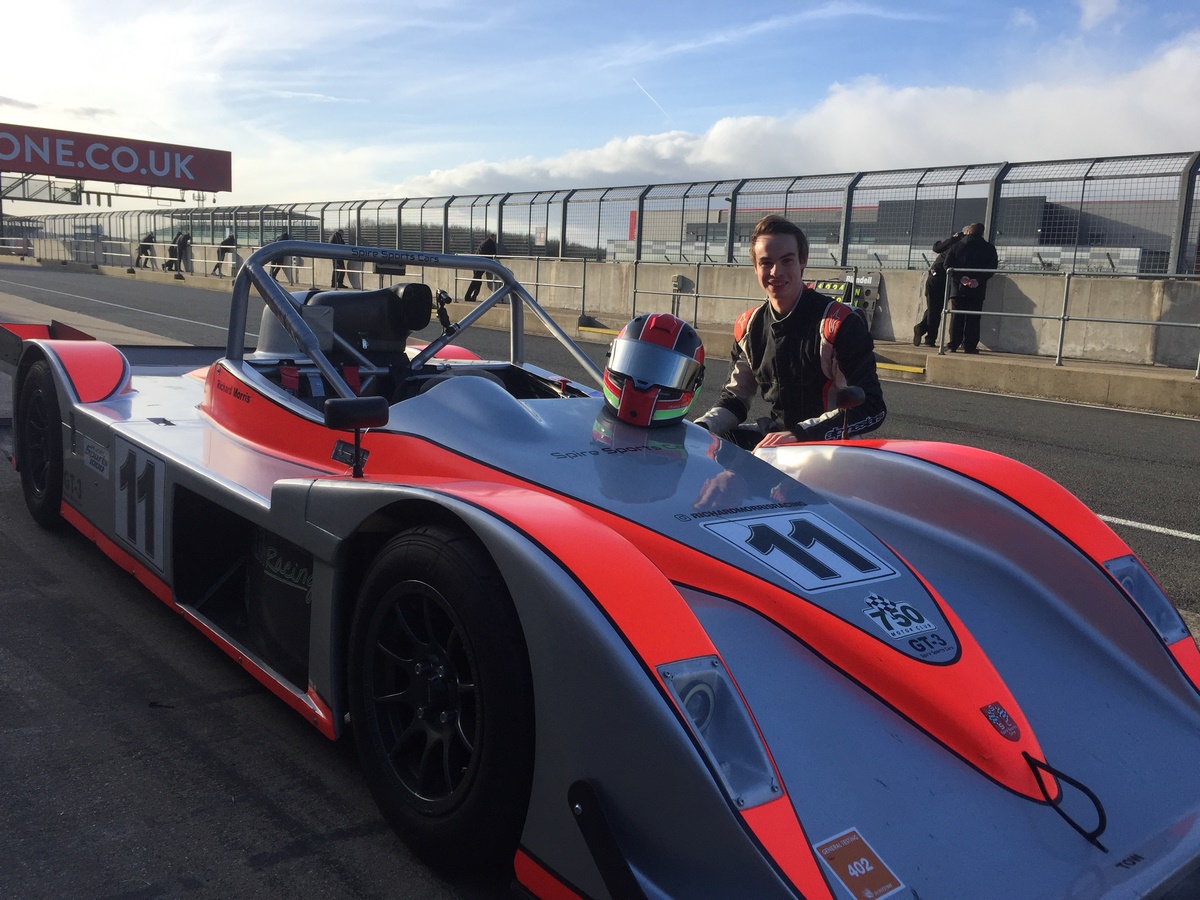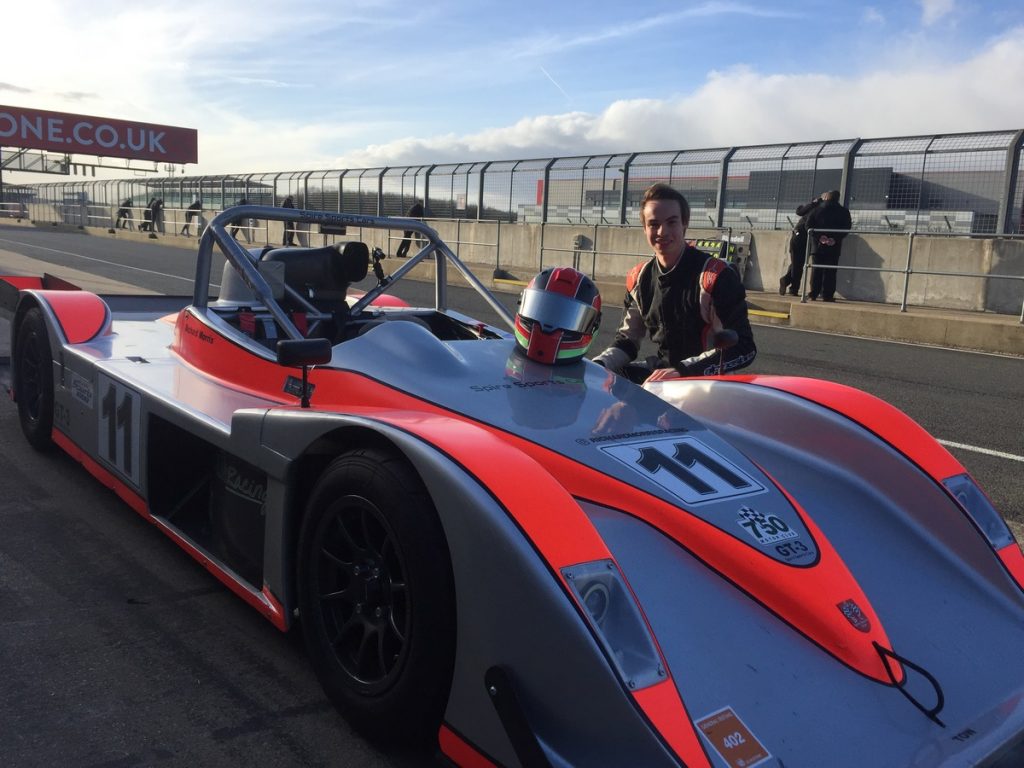 Why did you decide to launch the Racing Pride movement? Why at this time? Do you think homophobia is increasing or regressing?
I started working on Racing Pride, with my Co-Founder Christopher Sharp (who is a motorsport journalist) in late 2018 and after a lot of work we were able to launch in June 2019. I believed it was the right time for a movement like Racing Pride for a mixture of broader and more personal reasons.
LGBTQ+ issues are starting to get more attention in society as a whole and in sport. For instance, the Rainbow Laces campaign run by Stonewall UK raises a lot of awareness across a number of sports each year. But there was nothing in motorsport, where it seemed to me that it was really needed. I thought that there was a risk that motorsport would fall behind these developments, but I also really believed that motorsport, with its huge number of fans as well as competitors, could make a difference.
If fans cheer on an LGBTQ+ driver racing at the weekend, they will likely feel much more positive towards LGBTQ+ people they meet in their day-to-day lives. Motorsport has a great opportunity to educate, raise awareness, and have a positive impact on society. While society is making progress, LGBTQ+ people still face bullying, threats, attacks, and discrimination in all sorts of places, they are far more likely than the heterosexual population to suffer from poor mental health, be rejected by their families, and even commit suicide. If we can do something about that, then surely we must!
It was also a good moment for me. I had just signed with Spire Sports Cars and I hoped that I was getting to a stage where I could start to become the role model I needed but never had while I was growing up – I'm certainly not a famous name yet, but I simply thought if not me then who? I had reached a point in my racing career where I was happy with where I was going. I've also been with my boyfriend a long time, and so I had some stability there. Crucially, I really trusted my team and the people around me to support me.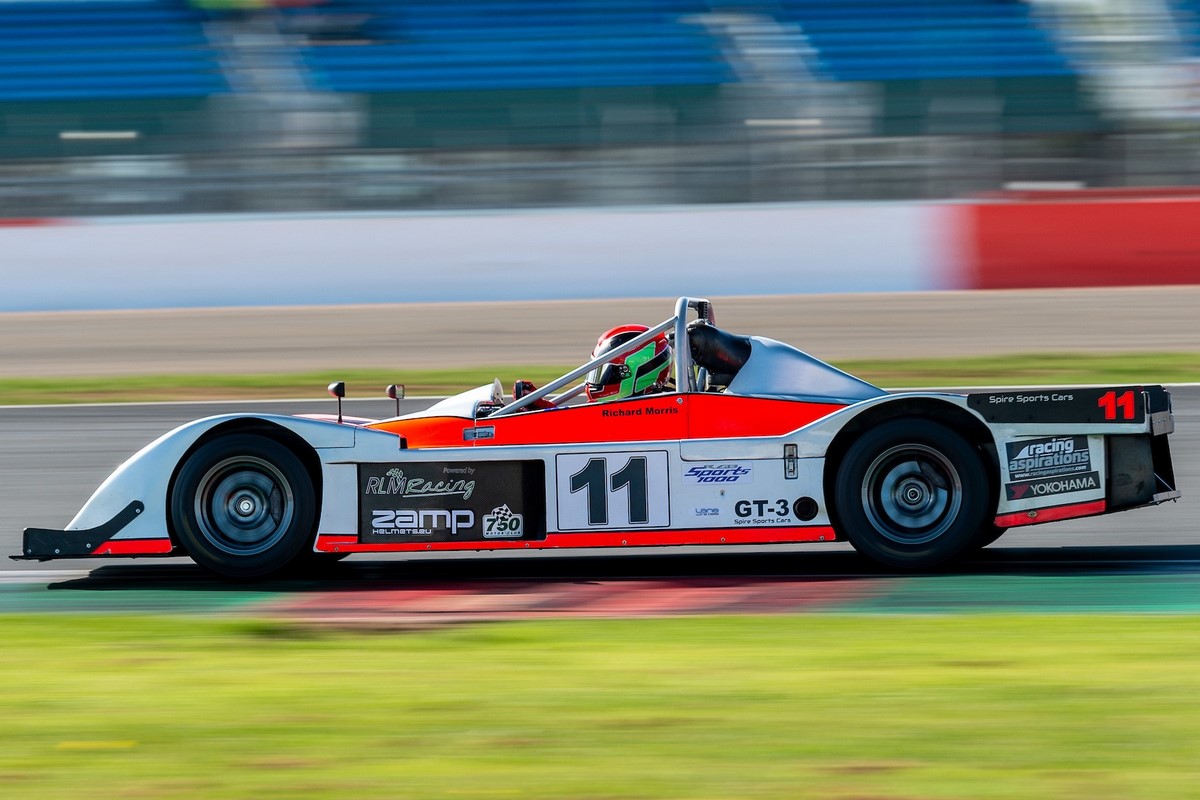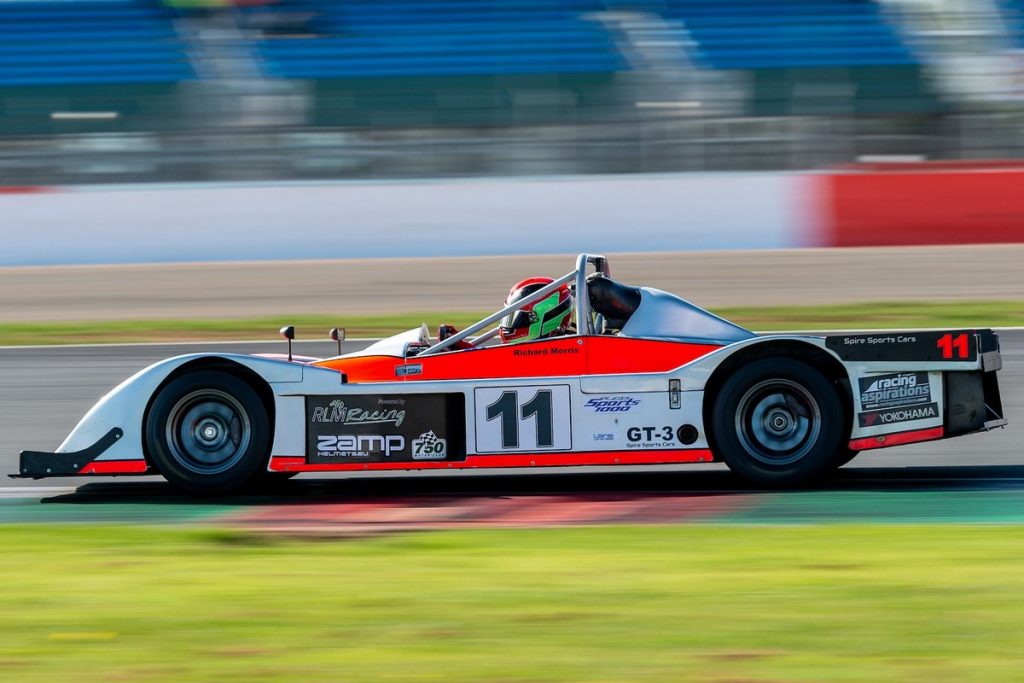 Do you think that being gay can impact your career, have you ever experienced problems or inappropriate behaviour?
In terms of how being gay will impact my career, I guess only time will tell! There have been so few openly gay racing drivers in the past that there is not much evidence to know whether it will hurt my career prospects. Worrying that it might certainly stopped me from coming out in motorsport earlier, and it is a big barrier for LGBTQ+ sports people in general.
Directly homophobic incidents are thankfully very rare. There was one time when I was racing in karting that somebody wrote homophobic words all over the stickers on my kart before a race day and that was very difficult as a young boy. Nobody at the circuit knew how to deal with the incident, nobody was punished for it in any way, and I simply had to cut away the stickers on the kart to remove it. That was horrible but, as I say, very unusual to experience homophobia in that way.
But being gay in an environment in which issues around LGBTQ+ inclusivity are so rarely discussed or thought about has often been difficult in lots of small ways. Use of homophobic language is very common, even though the words often aren't directly meant to offend people.
If someone is using homophobic language, it definitely makes you worry whether you can come out to them. It's also normal for people in teams to make assumptions about you as a driver and start to talk about girls and so on – it is then difficult to challenge those assumptions they have because it might effect your relationship with those people or the team which also makes it difficult to come out.
One time, I wanted to go to a motorsport event which was for personnel and their partners – my boyfriend and I asked to go together and we were told that it was not possible to bring a friend; that was certainly because the organiser simply hadn't considered that we might be gay (they were not being deliberately homophobic, they just were not used to people in the sport being gay).
I think the key point is that people in the sport are not trying to be homophobic, for the most part, but it would be a lot more welcoming to gay people if people actively thought about these issues more often.
There is also plenty of evidence from other sports, as well as my personal experience so far, that gay athletes perform better after they come out – provided that they are accepted by their teams. It lifts a huge burden and it allows gay people to feel a part of the team in the same way as other athletes do. So I actually think it was really necessary for me to come out to reach my full potential as a driver.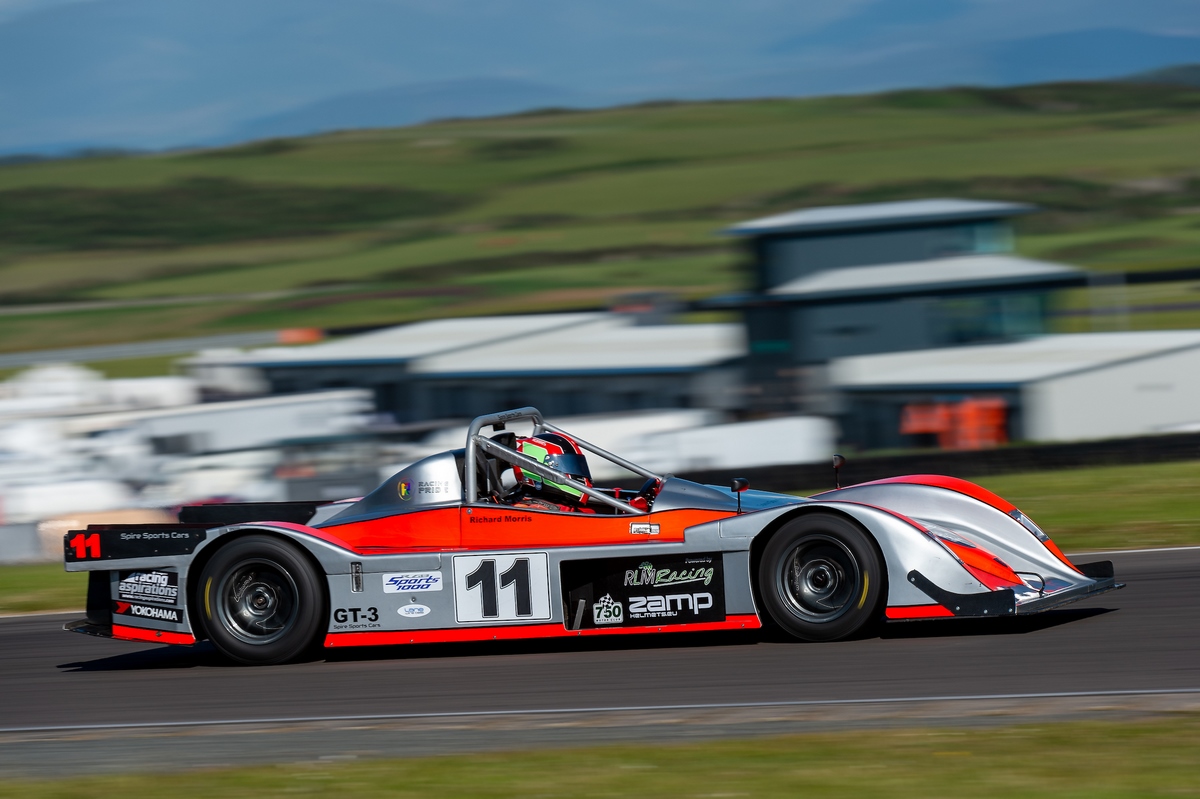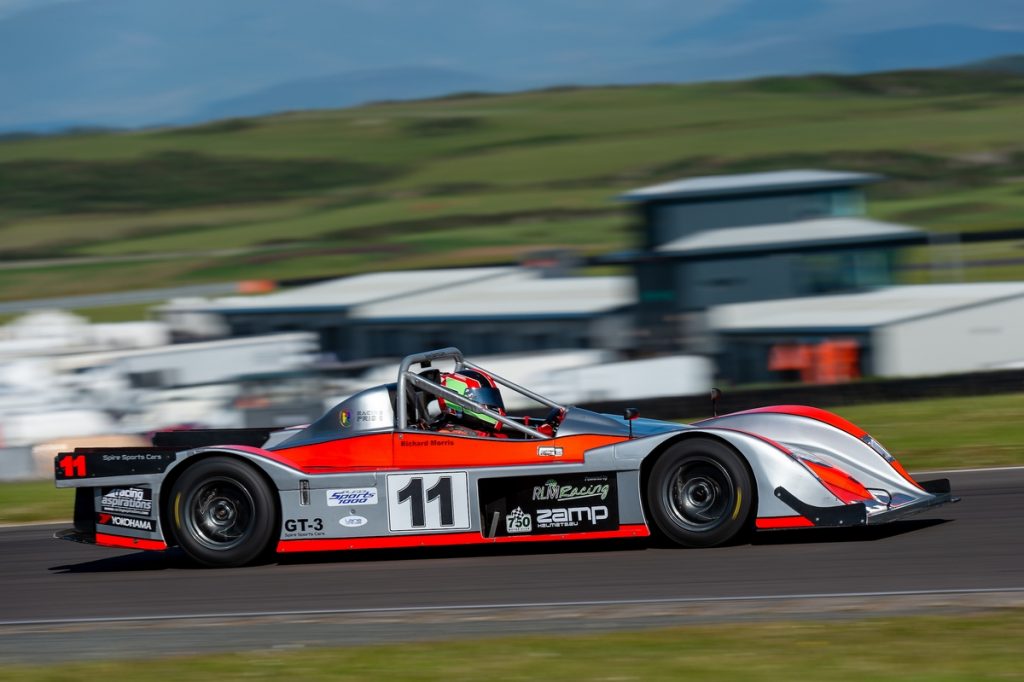 It will be a long way towards total acceptance, do you think that winning races or a championship can make it more legitimate?
I think a lot can be achieved simply by having more openly homosexual drivers competing, regardless of the level – normalising something which has been kept very quiet in the past. Of course, the best way to answer any concerns that somehow gay drivers are less capable of performing at the top level is to win races and championships – that's what I'm in the sport to do anyway, but it does give me a bit of extra motivation to prove that it can be done.
The main thing which will make a difference is to have openly gay drivers competing in the most prominent series, where they will be seen by the most people – to get to that point it will take a combination of on-track success and, of course, companies being prepared to step in with the sponsorship and financial support which is needed to rise up the ladder.
Could better media coverage help the cause?
The media has a huge part to play in this if it's going to be a success, provided that the coverage is sensitive and portrays the cause in the right way – we don't want to criticise or attack people, we want to encourage people to think about how they can come together to create a more inclusive sport and society. Racing Pride partners Sports Media LGBT+ have written some great guidelines for coverage called Rainbow Ready.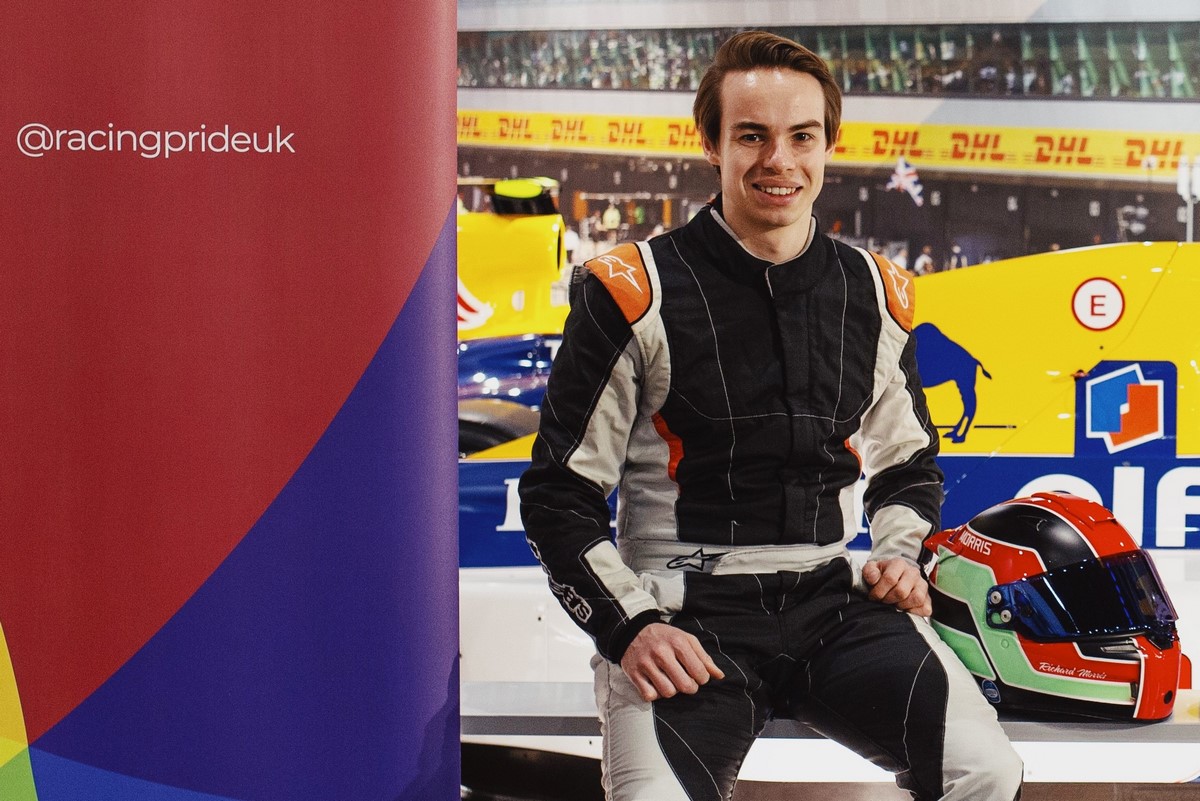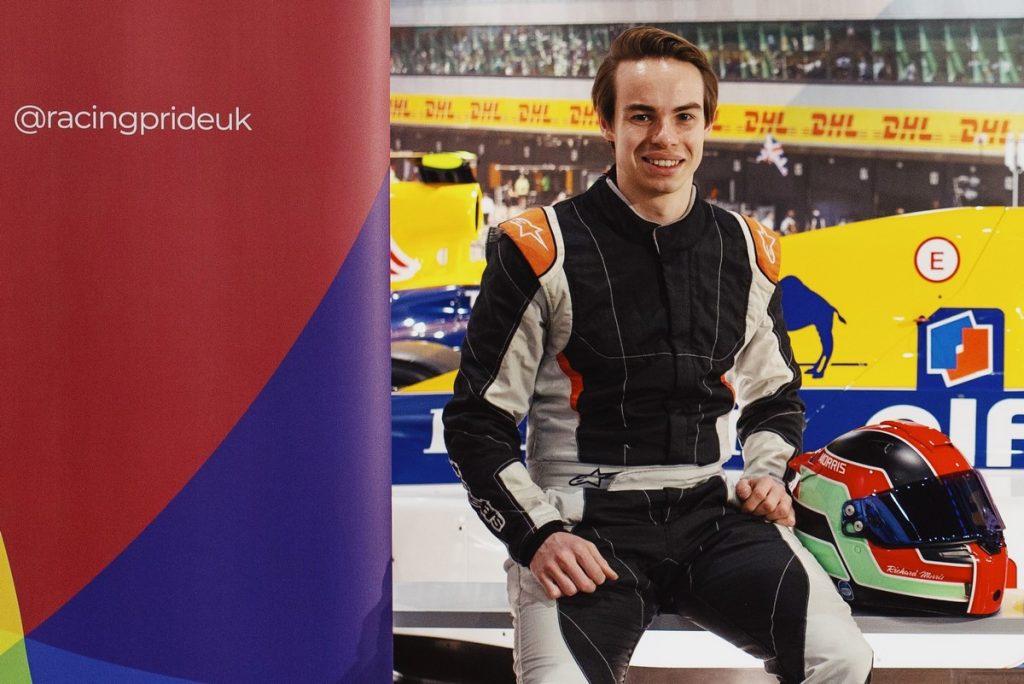 To conclude, people can quickly see a physical handicap or a skin colour, but not homosexuality! It touches on and upsets people's privacy, do you think this is the biggest problem of homophobia?
Today, we love Lewis Hamilton, the comeback of Robert Kubica or Billy Monger is great, how can we be accepted since at first we seem identical to the others?
It's definitely true that homosexuality can be hidden, with some effort, and gay people in all walks of life are very familiar with that! The result is that people often don't realise when they are hurting or offending someone around them, or when they could be supporting someone better. It means it's really easy not to think about the issues around inclusivity or to pretend that they aren't relevant. It's why role models who are prepared to open up and talk publicly about their experiences and to be a face for the LGBTQ+ community in motorsport are so badly needed.
It's also why we really need active allies in motorsport. I believe that the majority of people want to be good allies to the LGBTQ+ community and would support somebody in their team if they came out, and that fans would embrace a gay driver; but it's so important to make that support visible before people will feel comfortable to come out. Hopefully, Racing Pride will offer both visible LGBTQ+ role models and an opportunity for the motorsport community as a whole to come together as visible allies.